Author & Crypto Casino Expert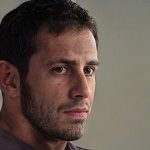 Jack is a regular contributor to BitcoinCasino.to, covering the latest news and writing in-depth features about cryptocurrency gambling. His main area of expertise is the crypto casino market in general and bitcoin slots in particular. He's also a technical analyst and crypto investor since 2015.
Disclosure
Jack owns BTC and ETH.
Recent articles by Jack